Strategic, creative and engaging web design for a range of clients in both the public and private sectors.
Geospatial applications and web map services for responsible management of land and resources.
Web applications for reliable and efficient management of data, documentation and workflow procedures.
We Are Hiring
Strata360 is seeking a programmer and developer to work on site at the Strata360 office in Montreal, Quebec. This position is suitable for an individual that works well with very little supervision and can also work well as part of a team.
Download the complete job description here
Featured Project
Nunavut Impact Review Board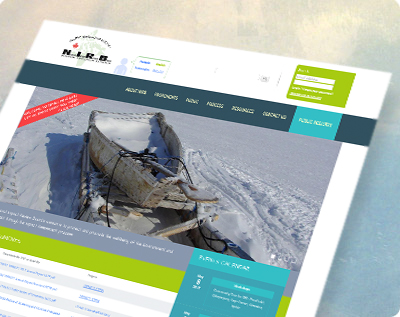 Located in Cambridge Bay, Nunavut, the Nunavut Impact Review Board (NIRB) is Nunavut's environmental assessment agency, with responsibilities for assessing the potential impacts of proposed projects before any required permits, licences and approvals can be granted. The NIRB's mission is to protect and promote the well-being of the Environment and Nunavummiut through the impact assessment process.
http://www.nirb.ca